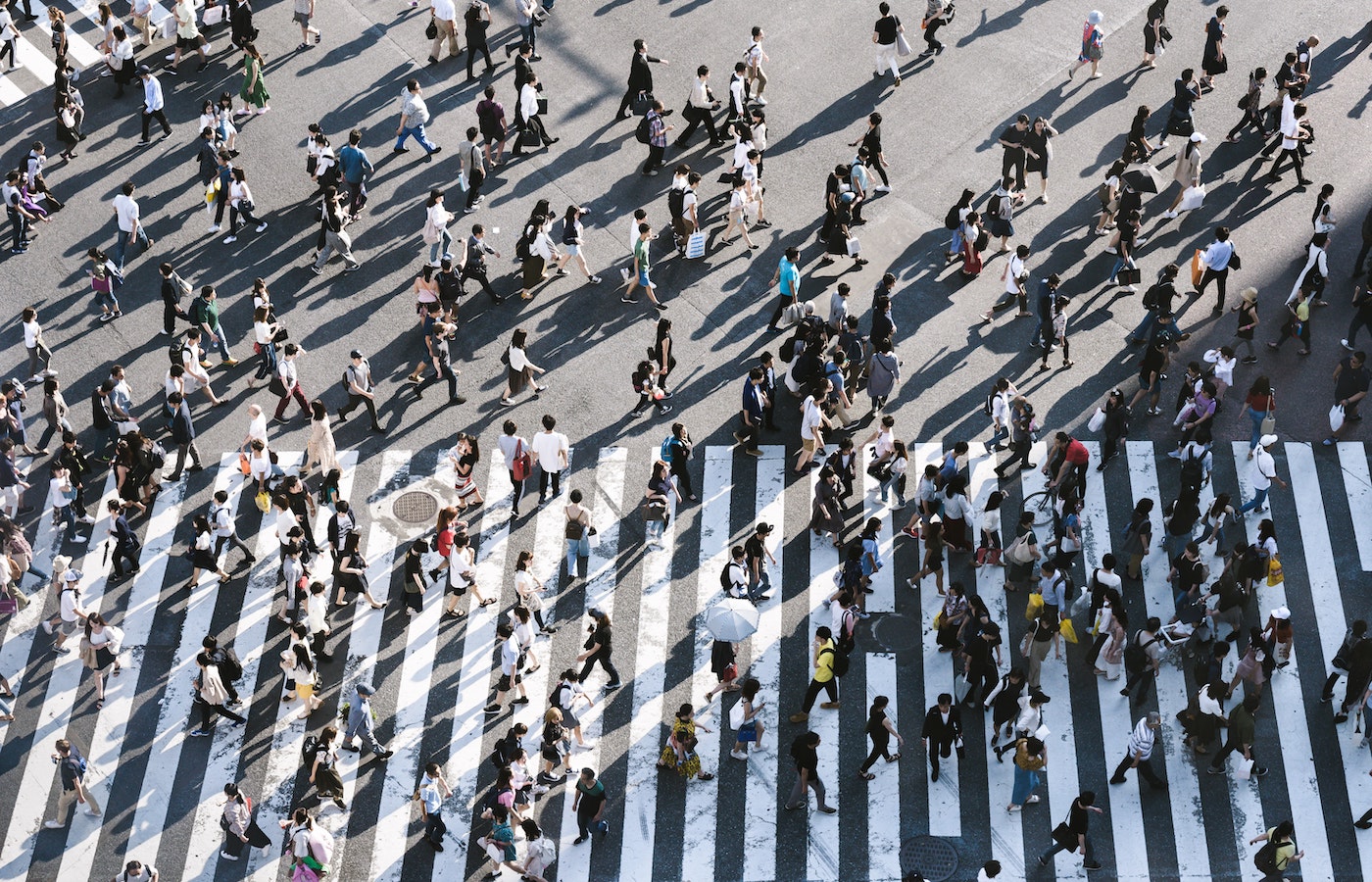 The workplace is where we spend most of our lives. Shouldn't it, therefore, be a place where we can bring our whole selves to work without the fear of facing discrimination based on our ethnicity, culture, gender, age, or sexual orientation? Shouldn't the workplace include, celebrate, and represent people from all walks of life?
Unfortunately, many people experience workplace discrimination every day. According to research we conducted for our creative insights platform Visual GPS, 33% of people globally say that the environment in which they are most likely to experience discrimination in the workplace. That's a whopping one-third of people who feel that they aren't welcome in their own workplace.
'But what does visual representation have to do with workplace discrimination', I hear you ask. A lot. People's perceptions of others are in part shaped by how different groups are depicted in advertising, business communications, and media. This was proven in a study by Proctor & Gamble in May which revealed that people who have been exposed to LGBTQ people in the media say that they are more accepting of gay and lesbian people over the past few years, compared with respondents who had not recently seen LGBTQ people in media.
Showcasing diversity in the workplace within visual communications can help make a diverse and inclusive workplace a reality.
Consumers demand action
These days, it's not enough to simply be a champion of diversity. Companies need to 'walk the talk', as it were and that includes in the way a company markets itself internally and externally.
As part of our recent research, we surveyed 10,000 consumers around the world to uncover people's attitudes towards visual representation. Eight in ten people globally expect that companies and brands will be consistently committed to inclusivity and diversity in their advertising. A further six in 10 respondents said they prefer to buy from brands that are founded by or represent people like themselves.
These findings reveal that it is increasingly important for consumers that the brands they interact with reflect their values, and this means representing diverse audiences in a brand's visual communications.
Representation must go beyond advertising and media
Representation needs to be authentic: 80% of consumers surveyed said it isn't enough to have people of various ethnicities, backgrounds, and appearances in advertising but that they expect companies to do a better job at capturing people's true lifestyles and cultures.
Fortunately, companies are listening and beginning to act. For example, the UK Advertising Association recently formed an 'inclusion group' whose mission is to promote diversity in the industry's creative output. In addition to more diverse representations in advertisements, the group aims to increase diversity within the UK ad industry's workforce. This is a prime example of how starting with diversity in visual representation lends itself to concrete action in terms of diversity in hiring.
Art imitates commerce imitates life: media as a representation of the workplace
The work of inclusivity must be made within media, commerce, and the workplace alike. This is because representation in public spaces like the advertisements we see and the films we watch holds up a mirror to the day-to-day society we live in and sets the tone culturally for what is acceptable.
When we see people of all backgrounds, abilities, and genders being included and portrayed positively, with authenticity in film, for example, it makes it more likely that workplaces will feature less bias and more inclusive cultures.
Of people who feel they have been discriminated against, less than half (43%) feel they have been well-represented in the media and even less (only 15%) say they are well-represented in business communications
These survey results reinforce the fact that visual representation matters and can have real impact in helping eradicate discrimination in all facets of life, including the workplace.
If you can't see it, you can't be it
Showcasing diversity within your brand communications is crucial to attracting diverse talent – if they can't see themselves represented by your brand, they are less likely to look at you as a potential employer.
We saw this evidenced in the image testing we did with focus groups as part of our Visual GPS research. For example, the testing found that women were four times more likely to choose an image of a female medical practitioner leading a multidisciplinary meeting, as opposed to a male practitioner. The lesson here for businesses is that people want to see themselves represented in all areas of life, including business.
Practical steps businesses can take to better portray diversity
In addition to core diversity and inclusion work at a corporate level, it's also important to consider the external face of your company.
For example, think about whether your company's website, including your job site, represents the people whom it employs and, indeed, represents all those who are welcome at the company. A company's marketing channels can speak volumes about its diversity (or lack thereof).
There are a number of guides out there to help businesses get diverse representation right, including our own Inclusive Visual Search Guide, grounded in 25 years of Getty Images research. It is designed to assist companies in making intentional content choices to drive authentic and inclusive representation in visual communications.
Whether you are just starting, or further down the path toward building a diverse and inclusive workplace, don't forget how powerful visuals can be in making prospective customers and talent, or those who already work for you feel seen and included. Your workplace will be better for it.
Dr Rebecca Swift, Global Head of Creative Insights at Getty Images, joined the photography industry over 20 years ago and was one of the founding members of the creative research team at Getty Images, introducing visual research methodology to the industry.