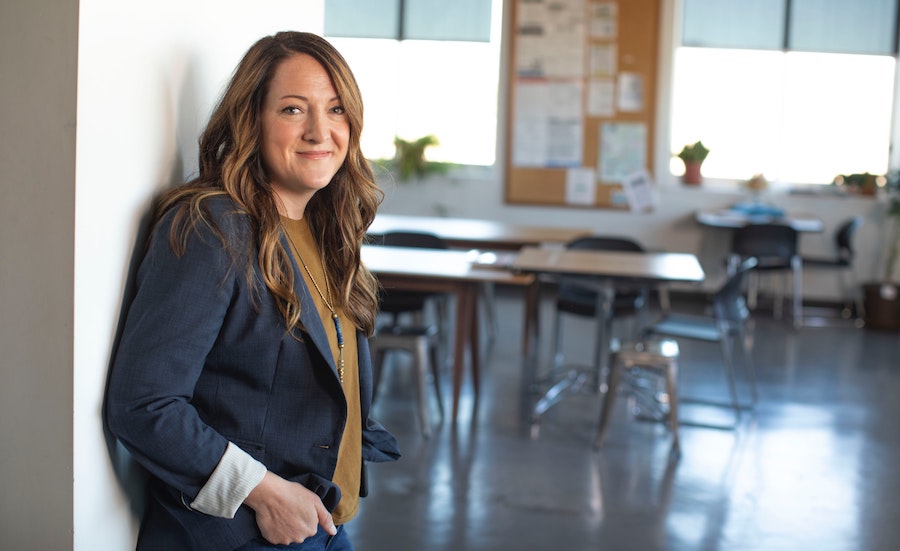 The Coronavirus pandemic has dramatically changed the way people live and work — forcing British businesses to pivot to new, digital, and remote ways of working. But, while many of these continue to manage, how many will truly thrive in the months – and perhaps years – to come?
Today, as many companies pass the eight-month mark of remote working, and with no clear end in sight, working from home is no longer the exception, it's the rule. But despite the advantages remote working has to offer, our latest research revealed that 'hidden fractures' are emerging among workforces, which risk causing irreparable damage to cultures and productivity.
To ensure their businesses remain resilient – and prevent them from being permanently held back – it's clear that employers need to take a proactive approach to manage and, in some cases repair, their workplace culture. The time to take action and rethink the employee experience is now; and here are four things employers should focus on:
Design for remote
First and foremost, business leaders need to design for remote. Indeed, when it comes to creating a positive company culture – that's vital for a stable workforce – the same old tactics that were used pre-pandemic won't work. Employers need to redesign the employee experience to ensure that people feel supported and connected with other team members as well as part of the same experience, wherever they are.
For instance, just because your workforce isn't together in the office, it doesn't mean you can't create meaningful experiences at key moments in employee life-cycles – at a distance. That could involve providing a new hire with a starter pack and a virtual buddy during onboarding, sending a bottle of fizz to newly promoted staff, or bringing the team together virtually to give a heartfelt farewell to a colleague who's leaving. If effectively supported, these key moments can positively shape sentiment towards employers, roles, and colleagues.
Continuously build familiarity
When people are working in the office, familiarity — that is, feeling part of a team and being able to talk to colleagues and be heard — helps breed successful teamwork and a trust-based culture. But with everyone working from home, it's easy for relationships to become momentary and transactional — a short video call here or an instant-message there, followed by weeks of nothing. And yet, familiarity is a critical outcome of employee experience, so businesses need to find new ways to weave it into every touchpoint.
In our research we found that things like recognition for work well-done (33%) and being able to access support and guidance when needed (31%) aren't just 'nice to haves' — they are the most important elements for creating a next-level workplace culture. When these are absent, the workplace culture is viewed as negative – and trust levels nosedive.
But it doesn't have to be this way – employers can continue to build and nurture relationships and instill a sense of familiarity by other means. Digital culture platforms, for example, could offer the solution many are looking for. These allow employers to create a space – outside of work channels – dedicated to building culture and familiarity, that all employees can participate in, as and when they please. If they're to re-create familiarity in their remote workforce, businesses need to think differently and innovatively about how they can keep workplace connections alive and drive meaningful conversations and interaction.
Strengthen employee networks
As much as relationship-building is important, it's also vital to nurture and support the development of peer networks that employees are reliant on for support, guidance, and reassurance. In fact, the cracks in networks are already starting to show, with 51% of employees saying they feel it's harder to reach out for help from teammates when working from home. This should be a key concern for employers because when employees feel unable to lean on their peers for support and guidance, they can become increasingly anxious and more reliant on their Line Managers as a result. This, in turn, can create pressure points within the organization, causing productivity to plummet.
Pre-pandemic, peer networks that extended outside of work teams were commonplace – something that has been altered by home-working. At a time when many people feel less visible and connected, it's clear that businesses need to re-examine their remote working models and create the right channels to ensure employees feel seen, heard, supported, and trusted – and to help them to connect and thrive.
One way to do this is by celebrating and acknowledging employee wins and achievements in a way that is long-lasting and is seen and heard by everyone across the business. Whether it's highlighting their achievements over a company-wide video call or updating the team on a digital newsfeed that can be read by the whole organization, employees will feel recognized and appreciated. It's by adopting these types of creative culture initiatives that employers can help remote workers to feel more ingrained in their business and encourage a more positive and connected workplace culture, no matter where employees are working.
Measure and track culture
Finally, in order for employers to effectively keep their finger on the pulse of workplace culture, it's critical that they measure employee experience and culture. But traditional employee surveys aren't necessarily the best option, as they're often slow to implement and can cause survey fatigue when overused. Instead, managers and business leaders should look for ways to harness real-time and consistent culture analytics. By implementing pulse surveys more intelligently (and less frequently) they can benchmark measurements and use findings to help build and maintain an effective and happy remote workforce.
For many organizations, returning full-time to an office is unlikely to happen any time soon and we believe that in the longer-term many companies will embrace hybrid working practices, as employees look to get the best of both worlds during their working week. But whether businesses are planning for it or not, it's important to realize that remote working is here to stay, and not just in the short term. In order to protect their workplace culture and their company, employers need to redesign their thinking and adapt their employee experience to this new reality. Those that fail to evolve risk being held back and those that embrace the change will stay one step ahead, now and in the future.
By Marcus Thornley, CEO of Totem.