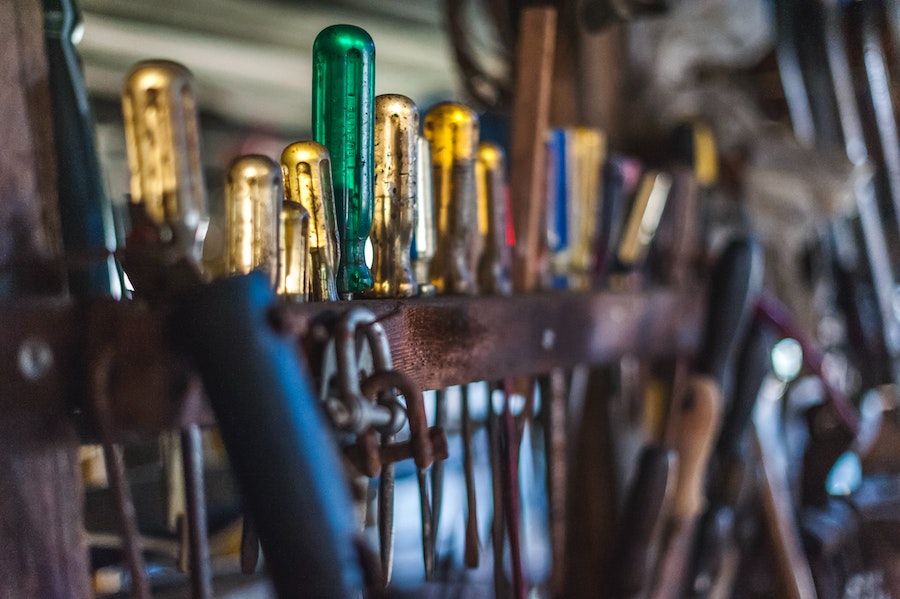 The COVID-19 pandemic has led to some tough times for a lot of professionals in the UK, especially those who are on the lookout for a new job. If you are in this position, it has therefore never been more important to make sure your application is as strong as it can possibly be, in order to give you the advantage against some stiff competition.
For manual workers, such as drivers, laborers, and maintenance workers, this can feel like an especially big challenge, since these types of workers are often less likely to have a written CV prepared and ready to go.
As such, if you're a professional in one of these fields, it's worth taking some time to think about how to craft the perfect CV. This will make a real difference in helping you get noticed, and give you the best chance of securing an interview.
Getting the right structure for your CV
If you have not written a formal CV before, it can be hard to know where to start. Getting the structure right should be one of your top priorities, helping you present all of the key information that employers want to know in the most persuasive way possible.
When writing your CV, follow this simple five-step structure:
Introduction – this should be a five or six-sentence statement about yourself and your experience, summarising your most relevant credentials, as well as your contact details
Core skills & knowledge – write a bullet point list of your most relevant professional skills and qualifications, focusing on what's most relevant to the job you are applying for. This may include a Construction Skills Certification Scheme (CSCS) certificate, or something similar
Employment history – list out your employment history, starting with the most recent role and working backward, for up to 10 years where possible. Detail each role with bullet points about who your employers were, your main duties, and any key achievements worth highlighting
Education history – this should include all of the schools, colleges, and universities you have attended and the years you were there, alongside any other relevant additional educational qualifications
Hobbies & interests – finally, you should highlight some of your personal interests and pastimes that highlight relevant skills, or positive aspects of your character. Any team-based activities and hobbies that demonstrate dedication and effort could help you stand out from the crowd
Perfecting the formatting
With the core content of your CV in place, it's time to make sure that the presentation is also up to the right standard. Don't worry if you are inexperienced with graphic design – as a rule, CVs generally benefit from being simple and easy to read, so flashy visual presentation shouldn't be necessary.
Here are a few tips for making your CV look professional:
Use a basic, clear font such as Arial or Calibri, with a size of around 10 or 11. This will be large enough to be readable, but compact enough to give you room to fit in all the important information
Stick to black-and-white, rather than using colors. Overly colorful CVs are harder for employers to photocopy and may end up looking unprofessional
Keep the length of the document to two sides of A4. Shorter CVs may look incomplete or underdeveloped, while busy employers are unlikely to read anything too long
Divide up the text into readable sections. You want any future employers to be able to get information quickly from your CV, so make sure you divide up the content into snappy paragraphs, using clear subheadings and bullet-point lists to make it easy to read
Avoiding common mistakes
Finally, before sending off a CV, it's vital to double-check the content to ensure you have not made any basic mistakes, as these could result in your application being dismissed straight away.
These include:
Spelling mistakes and poor grammar – these kinds of errors simply look sloppy, and employers will often reject the whole CV as a result. If necessary, have a friend check the document over to find any mistakes before you send it
False or exaggerated statements – although a CV should be designed to impress, you should never lie about your qualifications. Any untrue information will be found out during the recruitment process, and that will reflect very badly on you
Sending out a generic CV – the core content of a CV will be similar for each job you apply for, but each one should be specifically tailored to the role. This will help you focus on the information that's most likely to impress each employer
Failing to explain gaps in your employment history – if you have been out of the workforce for several months or years, you must be able to provide an explanation, otherwise, the employer is likely to see the gap as suspicious
By following these guidelines, you should be able to create a document that really showcases your qualities and skills, even if you don't have any past experience in writing a CV. This will help you apply quickly for more roles, bringing you one step closer to securing the job that's best suited for you.
Debi Bell is the Head of HR Services of Lanes Group. She is a highly qualified professional who has overseen the development of the company's HR department since 2013, working with senior managers on key personnel management, efficiency and legal compliance issues.