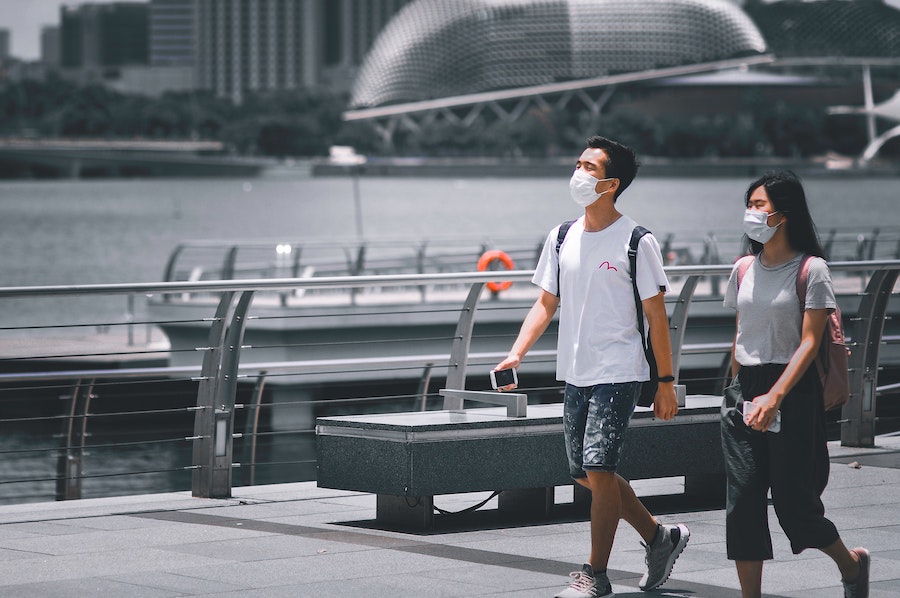 The fourth industrial revolution has shifted our world into a new digital era and the pandemic has accelerated this from a movement to an immediate necessity. Cognizant's Center for the Future of Work and Oxford Economics' Work Ahead most recent report, The Work Ahead: Digital First (to Last), examines the most significant trends and tactics for businesses around the world to be aware of and act on if they are to ensure a successful future of work.
What is clear, now more than ever, is that companies that lagged behind on their digital transformation and those that have not evolved to keep up in this digital era are sure to be hit the hardest, with some at risk of becoming obsolete. In fact, half (49%) of global businesses expect COVID-19 to destroy traditional, non-digital business, as well as those that do not move online aggressively enough. The findings of the report confirm that digital competency is key for the future of work.
Other findings include:
The effect of the pandemic on employer/employee relationships
Business leaders cited employee safety (59%) and worker recognition (58%) as their current key priorities. Employee compensation and safety are understandably a top priority, given how the pandemic has changed the business landscape and forced many companies to make difficult decisions when it comes to staff. But this might change over time as new economic and labor dynamics shape workforce strategies, with new compensation models coming into play.
However, the pandemic has also shown a need for greater social protections, with almost half of business leaders (45%) expecting better access to pay and benefits for freelancers. More than two-fifths (43%) also expect a drop in pay for highly paid executives. There is no doubt, however, that one of the biggest influences of the pandemic is business leaders' acceptance of home-working, as two-fifths (41%) foresee HR policies having to be adapted to account for more flexible approaches to remote working in the future.
The skills needed for advancing in careers are shifting
The pandemic has left society in a period of existential doubt. Technology has not only caused an adjustment in how we work but galvanized how we think about it. It has raised questions around how we are valued and remain valuable in a world where machines are increasingly automating mundane work.
The concept of "upskilling" is one that has increased in popularity – centered around human talent acquiring skills and proficiency that even the smartest machines cannot be equipped with. When revisiting our report from 2016, business leaders then were less receptive to the importance of innovation, the ability to create new and better ways of working. However, this concept has grown in recognition among business leaders and is now regarded as the most important skill for succeeding at work.
On the other hand, "strategic thinking" is a skill that has significantly dropped in importance when compared to 2016, falling from second-ranked to the fifth most important skill for business leaders. This likely reflects the current appetite for disruptive ways of thinking.
A new appreciation of technologies impact on work and society
We are clearly entering a new stage in our relationship with technology. A decade into this new digital era and business leaders voice a greater appreciation for the promise and peril inherent in modern technology. There is a better understanding of the power of technology, with more agreeing that digital technologies will positively impact their employment, whether by protecting them from being replaced by robots and AI (44%) or helping them stay employed (46%).
Unexpectedly, the report showed a decline in business leaders' belief that digital technologies increase personal efficiency and productivity – in the range of 30 to 40%. This shows insight into the reality of our "always switched on" frame of mind brought on by technology. The additional layers of technology we are now subject to in our virtual working worlds have created an environment where employees are working longer hours, working more intensely, and juggling more demands, but these layers seem to be having the knock-on effect of making many of us less efficient and productive.
Digital is not the silver bullet we once thought it was
The core components at the center of this digitized world are the 3 A's – AI, automation, and analytics. The report revealed that the further business leaders move into their technology implementations, the more they appear to be recognizing that none is a "silver bullet" that can be easily deployed to produce magical results.
Developing this more mature appreciation for what digital technologies can actually do is an important step of the digital journey for every organization. While companies initially dragged their feet and debated how seriously they should take these 3 A's, there is now no doubt that combined, they are critical for every organization to stay in business in the great post-COVID reset.
We are now deep in the era of "digital in practice"
It is all well and good to think about the future of work, but this report shows how important it is for businesses to act, and now. When COVID-19 took over our lives, business leaders had to scrutinize everything from how and where employees worked, to how they engaged with customers, to which products and services were viable as customer needs and behaviors switched, quite literally, overnight. It is clear now that those businesses with data mastery at their core were the best at pivoting, adapting, and reinventing themselves on the fly.
And for the companies that are lagging? Digital transformation is no longer a journey, but a key component in staying relevant and fit for purpose. For the businesses that do not consider themselves to be "modern", you soon will be – otherwise, you could face extinction in this digital era.
By Euan Davis, European Lead for Cognizant's Center for the Future of Work.